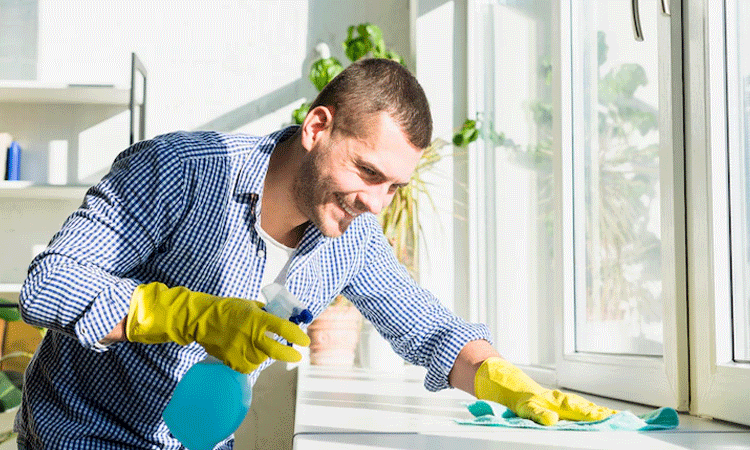 End Of Lease Cleaning: When Do You Need It?
When you are ready to move out of your apartment, you will come across an intimidating "to-do" list. From packing all your belongings to checking all the details of your new residence – there's a lot to do before the moving day!
We hate adding more items to your list – but have you thought about end-of-lease cleaning? Check out your lease and you will find a clause that holds you accountable for leaving the rental in a better condition. And, this is where our St George end-of-lease cleaners can save the day.
What Does An End-Of-Lease Cleaning Include?
We provide specialised move-in/move-out cleanings so you can cut one more item off that ever-growing "to-do" list!
Specific services that we provide are:
An overall deep-cleaning and sanitising

Cleaning cabinets and drawers

Cleaning refrigerator and oven
Besides deep cleaning, we also tackle:
Cleaning and sanitising bathrooms

Vacuuming all floors

Wiping kitchen appliance exteriors

Dusting and cleaning all reachable surfaces
Benefits of an End-of-Lease Cleaning
Spending your hard-earned money on something that you can do yourself is not an easy one. But when you look at the potential benefits of hiring a professional end-of-lease cleaning company, the ultimate cost becomes easier to justify:
1. Save Time and Energy
Moving to a new place is stressful and time-consuming. So, by hiring an expert cleaning company, you save both time and money. Depending on how far you want to move, a professional cleaning service will save you money.
2. Reduces Moving Stress
Why add more stress to your life by tackling the task of a deep cleaning? When you hire a professional cleaner, such as a certified company like St George Cleaners, you can enjoy the peace of mind of knowing someone is there to clean your mess.
3. Get Your Security Deposit Back
Have you signed a lease while paying a security deposit? If yes, then you will get that deposit back after moving out. That's why hiring a professional move-out cleaning company is the best way to get your deposit back without any hassle.
Book Your End-of-Lease Cleaning With Us
We are proud to offer a 100% satisfaction guarantee! Our move-in cleaning, end-of-lease cleaning, and deep cleaning services are second to none. Hire us and free up time in your busy schedule as you start to settle in.